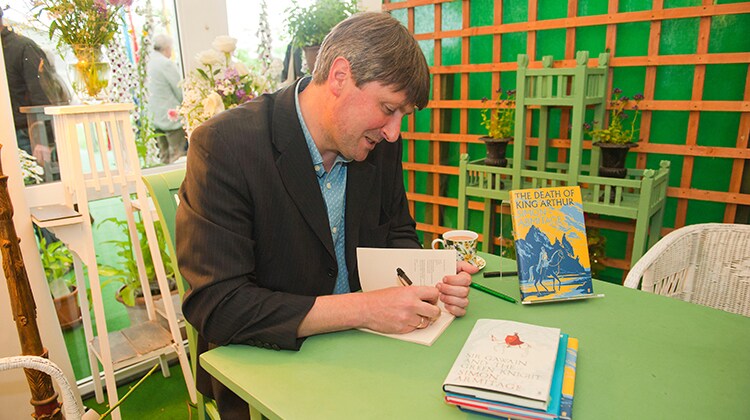 Alla scoperta del grande poeta inglese
LITERATURE
Poeta, scrittore e autore teatrale, Simon Armitage descrive attraverso un linguaggio poetico eventi centrali della nostra modernità, come l'11/9 e la pandemia di Covid-19.
by Silvia Mazzau
English poet, playwright, novelist and DJ, Armitage has been Poet Laureate since May 2019. His strong concern with social issues has led him to create poetry such as Out of the Blue, focused on the tragic 9/11 attacks, and Lockdown, centred on the pandemic caused by the coronavirus (COVID-19) disease.
Armitage was born in Yorkshire in 1963, one of the cradles of the industrial revolution, a county rich in wild landscapes and rolling hills. 1988: he studied geography and published his first collection of poems, Human Geography, which was followed by the highly successful collection Zoom! in 1989. His writing was highly appreciated for its "accessible, realist style and critical seriousness" combined with his dry Yorkshire wit!
Until 1994 he worked as a probation officer in Manchester, helping young offenders back into society but continued to publish poetry collections (Book of Matches in 1993 and The Dead Sea Poems in 1995). In the following years his interests widened to include novel writing (Little Green Man in 2001 and The White Stuff in 2004). In 2006 he decided to work on the poem-film Out of the Blue, one long poem divided into 13 fragments, written to commemorate the 5th anniversary of '9/11' which was followed by translations of poetry (Sir Gawain and the Green Knight in 2007) as well as works for television, radio and films.